Who we are?

PetsWorld is an independent 24hour online store, started about a year and half ago/in November, 2016, with an aim to be of maximal help for pets, pet owners and stray animals, as well as to become a first-choice online store among our furry and feathered friends along with their owners.
Here at our store, you'll find all the pet supplies that your pet will need throughout his life span. We offer a large inventory of innovative and exclusive products of different brands from across the world, which are delivered at your doorstep.
At PetsWorld, you can also have access to expert veterinarian care, dedicated to provide our clients with the best possible care, information and expertise regarding our animal friends' nutrition, lifestyle, grooming, behavior, health problems, emergency services, microchipping, and pet passports.
Why choose us?

All of us here at PetsWorld are proud parents and passionate animal lovers, which makes it plain sailing for us to put ourselves in our customers' shoes and understand their needs first-hand. Our chief goal is to provide pet owners exceptional customer service that goes beyond their expectations. Choosing PetsWorld will certainly save your time too because all your desired products are merely a click away. By doing so, you'll also help us feed or shelter (if required) a stray animal, as 40% of our profit goes to the welfare of strays. We have saved a lot of stray animals from absolute critical conditions, which was possible only because of your help and cooperation. We hope you'll continue choosing us, consequently being part of our heroic mission to save as many lives as we can, because sometimes a living being's precious life is in our hands, as The Dalai Lama said, "life is as dear to a muted creature as it is to man".
Please feel free to take a look at our website and what we offer. If you have any queries or innovative ideas/suggestions to help us improve, drop them by on+92 (3067506994)
We put pets before profit
We make it fun
We work as a team
We take pride in what we do
We get better every day
DR. MUJAHID ABBAS
CEO / Founder
DVM, M Phill Pet Animal Practice, RVMP (PAK), Veterinary Physician & Surgeon, Member of World Small Animal Veterinary Association & Pakistan Small Animal Association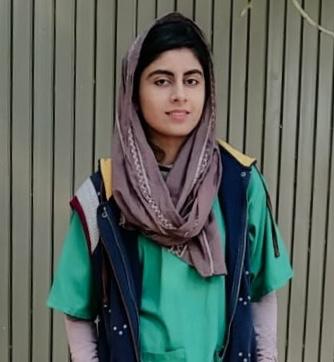 Dr. Mariyam Shafqat
Veterinarian
DVM, RVMP (PAK) Veterinary, Physician & Surgeon
DR. Arslan
Veterinarian
DVM, RVMP (PAK) Veterinary, Physician & Surgeon